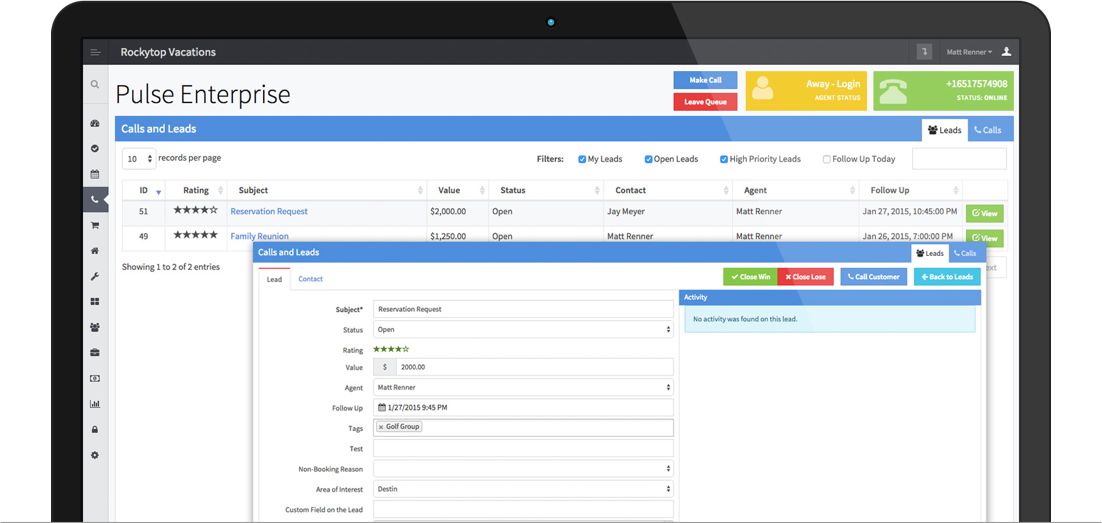 TRACK Pulse
TRACK Pulse is a cloud based Call Center, Sales and Marketing solution built on a dynamic CRM for the unique needs of the independent property. Manage your current and prospective guests while converting more leads and prospects into bookings.
With TRACK Pulse, your property will:
Add between $500,000 to over $6,000,000 in lead conversions via implementation of an outbound strategy.
Increase inbound lead conversions.
Our average YOY uplift is between 3-10%.
Build your email marketing database by capturing new unique contacts.
Average email contact database growth 30-40% YOY.